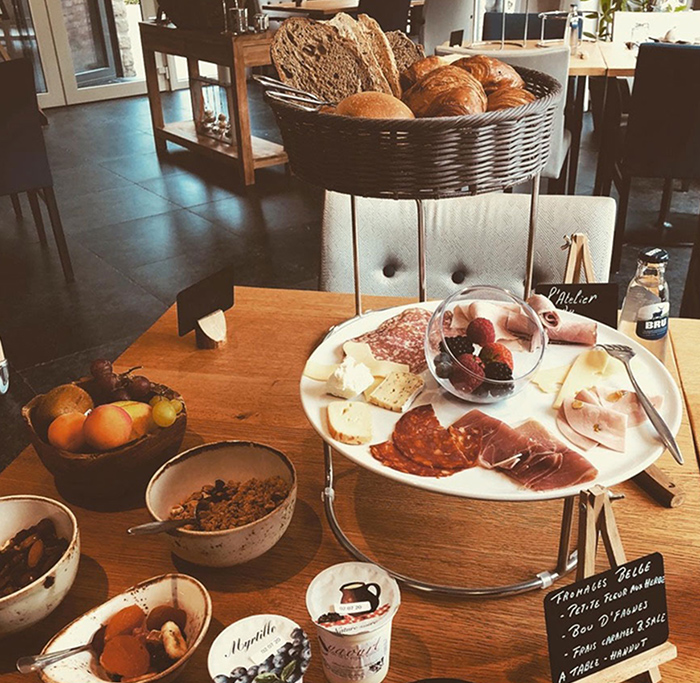 Practical information
From Wednesday until Sunday we offer our Breakfast between 8.30AM and 10.30AM upon reservation. (also available for guests that do not stay in our hotel)
Operating Hours – 8.30AM – 9.00AM – 9.30AM – 10.00AM – 10.30AM
Two possibilities
– Standard Breakfast – 19€ per person
– Deluxe Breakfast – 28€ per person ( with a glass of bubbles)
Breakfast is served at the table. Once you arrive at the chosen hour, everything will be ready on the table, sweet and salty.
We chose to work with local products for your breakfast time

Your breakfast table with be served with fresh bread , croissants and pastries from the Atelier du Pain in Jodoigne.
We can chose between a selection of cheese, meat or smoked salmon. Local yoghurt from "la Ferme Mandelaire à Thorembais-St-Trond" , Fresh and dried fruits, cereals. Everything you need to start the day.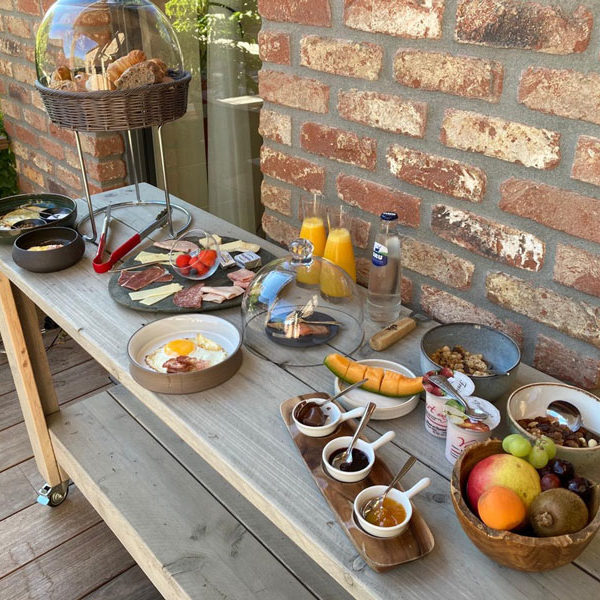 Extra information
By booking, please inform us if there are any allergies.
We have to possibility to foreseen bread and pastries without gluten
To book with a Bongo, please send us an email to info@koru-hotel.be with the 2 activation codes and contact details. Thank you for presenting the voucher upon arrival.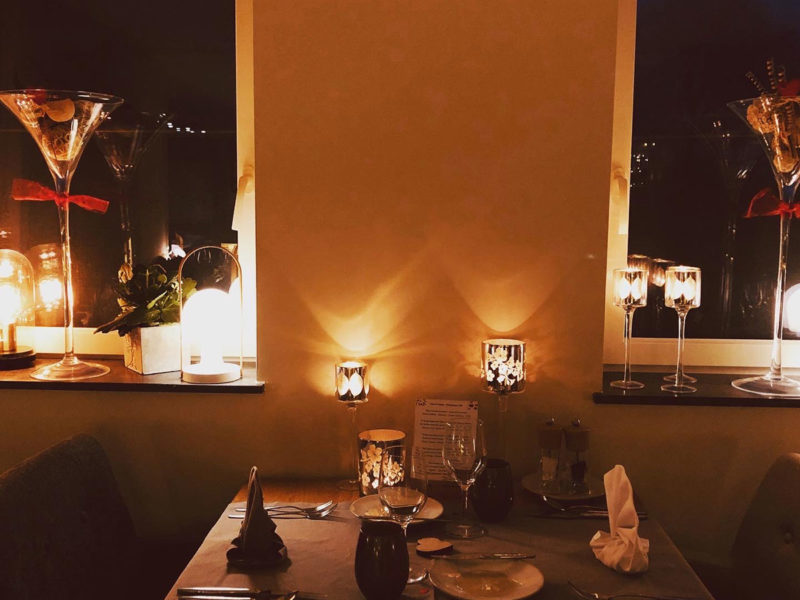 Guest Table
For the clients that stay in the hotel, we can offer a guest table available from Tuesday until Saturday from 6.45pm until 8.30pm upon reservation. We can welcome 14 guests maximum 
Operating hours
6.45PM
7PM
7.30PM
8PM
8.30PM
Please contact us in order to know the 3 course menu at 42€ per person that we offer. We can send you the menu with the choice between 2 starters, 2 main course and 2 desserts. We ask for the choice of the menu prior to your arrival.
Dinner in the garden – Unique Experience
During summer time, we organise evening dinners in our garden depending on the weather. There are 7 spots available with an extra cost. Each spot has its own lounge area for the aperatives, during dinner a gaz fire will set the tone with a cosy and romantic touch. At night time, the entire park is illuminated , a unique experience not to miss.
Menu from 11-7-23 -> 30-9-23 – 42€ pp

Appetizer of the moment
Starters
King crab / Espuma & toast of Yuzu
OR
Tartare of beef / Tapenade of anshovies
Main Course
Filet of veal / zucchini / Mustard
OR
Cod in 3 different styles / croquette / kibbeling / fillet
Desserts
Selection of 5 cheese ( +5€)
OR
Panna Cotta of Elderflower / strawberry coulis
OR
Cremeux of white chocolate & raspberries
By booking, please inform us if there are any allergies.