À Découvrir
Notre propriété se situe le long du Ravel 142 ( ancienne ligne de chemin de fer ) allant de Hoegaarden à Namur.
Idéal pour les amoureux de ballade à vélos, de randonnées. De nombreuses promenades sont proposés pour découvrir la belle campagne de la Hesbaye Brabançonne.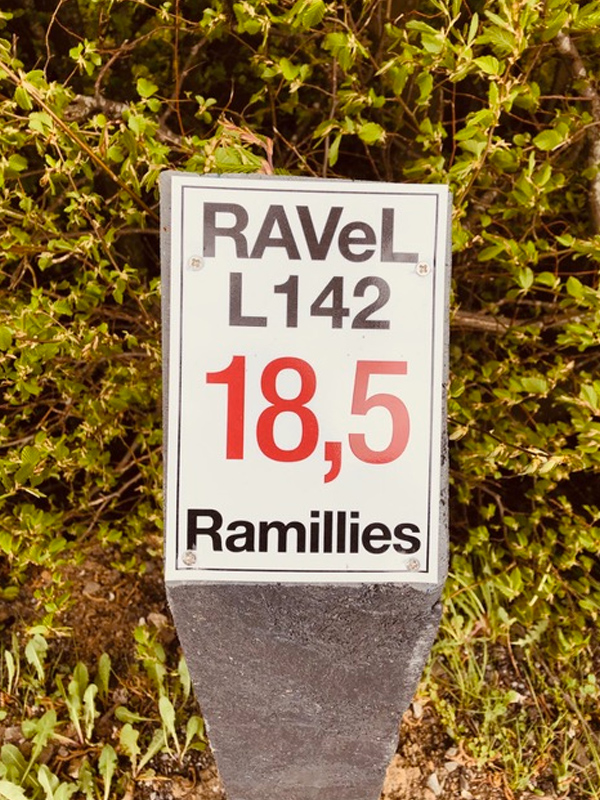 The RAVeL
The Ravel 142 (old railway track) ideal for walking and biking is coming along the hotel property. On the Ravel, we are close by km stop 18,5.
It is possible upon request to rent bicyles simple. the cost is 15€ per bike.
If you come with your own bikes, we have a safe garage at your disposal.
Tourism office of Brabant Wallon
On the website of tourism office, you can find many possibilities for visits.
Via le site de l'office du tourisme, vous pouvez télécharger l'application Cirkwi, afin de trouver les chemins de randonnées dans notre région.