Spa Milford Sound
Our Wellness is open from Tuesday until Saturday upon reservation from 8.30AM until 10PM. On Sunday from 8.30AM until 2PM.
You will find by scrolling down on the page all the infrastructure that we offer in our wellness. We do not have a swimming pool.
Bathrobes, towels, slippers are foreseen. Swimsuit mandatory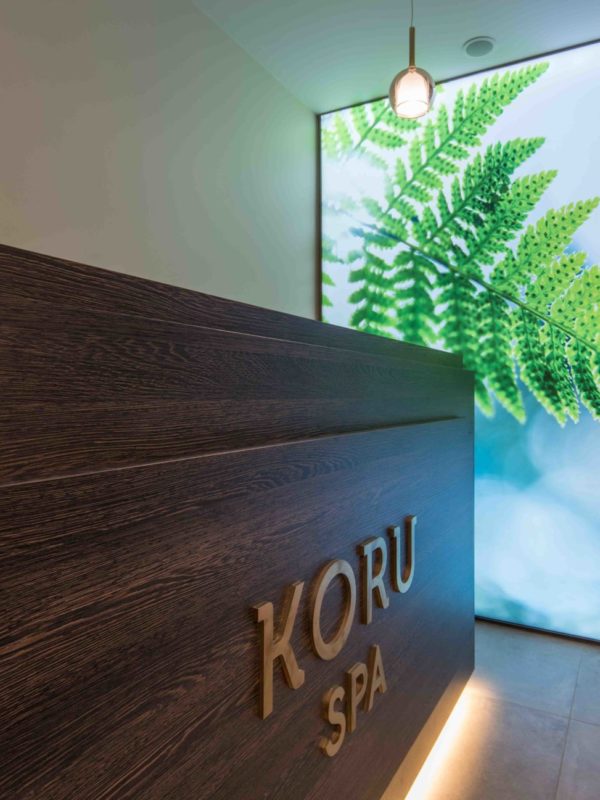 The Wellness is also open to the outside guests (without staying in the hotel).The price is 50€ per person for 1h30 private upon reservation, depending on the planning and operating hours
To check the availablity, please contact us per email info@koru-hotel.be
Operating Hours
8h30 -> 10h00
10h30-> 12h00
12h30-> 14h00
14h30->16h00
16h30->18h00
18h30->20h00
20h30-> 22h00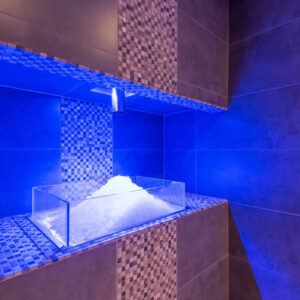 The ice fall, a basin containing crushed ice, produces an invigorating effect.
The cold reaction is the best fit after a sauna of hammam session.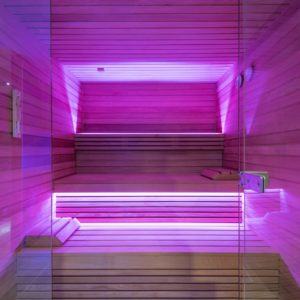 The sauna is a closed wooden area where you can take a bath of dry heat. The temperature can vary between 70 and 100 degrees.
You can sit or lay down for a few minutes and sit down again towards the end of the session.
If you wish to take a shower after your session, start with your feet, legs and arms and finish with the rest of your body.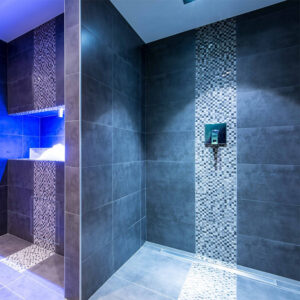 After a session in the sauna or the hammam, enjoy a cold breeze shower with mint of lemon aromas.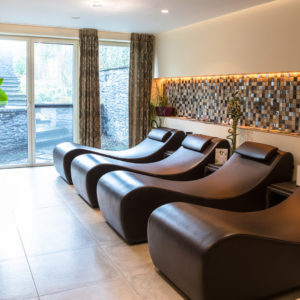 Between a session in the sauna or the hammam, please enjoy the relaxation area, arranged in a peaceful and cosy style. Enjoy fresh water and a cup of tea.
A private zen garden will be accessible from this area.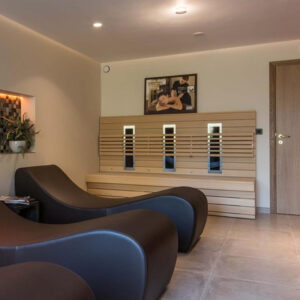 Test one of our three infra red seats for 10 to 15 minutes, ideal for the well being of the body.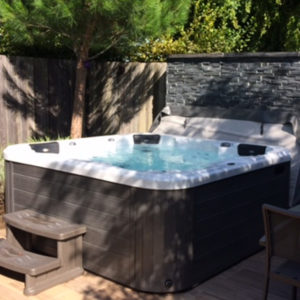 Our 5 seat jacuzzi is located on the terrace of the relaxation area. Heated at 35°, sessions of 20min.
There are also 2 long chairs foreseen.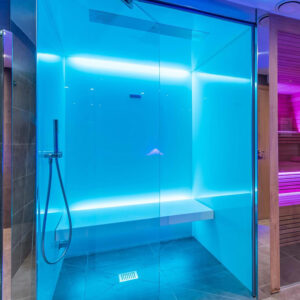 The Hammam is a bath of hot vapor with a temperature of 40-45 degrees. There is also a high humidity of 70-75%.
The hammam helps you to relax and works on the muscle tension and nervousness.
Two sessions of 5 to 15 minutes are advised, followed by a refreshing hydration and a session of rest.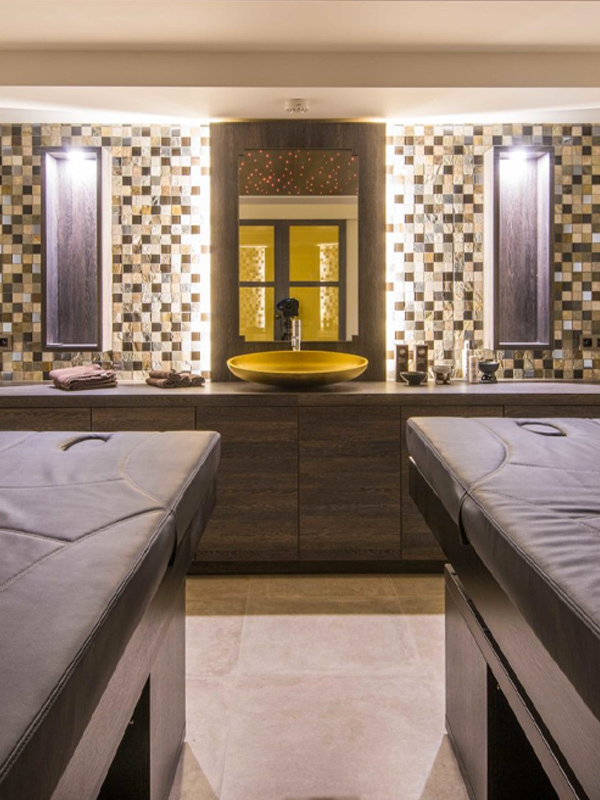 Take time for yourself during a massage or a body of face care.
Only upon booking.If you book a massage, please note to be 10min in advance in the welcome area in order to respect the planning of the masseuses. If you are late the massage will be shorten in time. Thank you for your understanding.
Operating Hours
9h00 -> 10h00
10h30 -> 11h30
12h00 -> 13h00
13h30 -> 14h30
15h00 -> 16h00
16h30 -> 17h30
18h00 -> 19h00
Please inform us, prior to a massage booking if you are pregnant or if you have health issues; Thank you for your understanding
For the massages, the ladies can wear a two piece bathing suit and for the men a tight bathing suit
Massages
The twin bath gives you for various well being at the same time: chromoterapy, water and air massage, sound wave massage and aromatherapy.
The use of the bath is upon request only. Please contact your hosts to know the availabilities.
Operating Hours
8h45 -> 9h30
10h -> 10h45
11h15 -> 12h00
12h30 -> 13h15
13h45 -> 14h30
15h00 ->15h45
16h15 ->17h00
17h30 -> 18h15
18h45 -> 19h30
The price is 49€ for 2 persons for 45 minutes – private use.